Nike - Women's Training Shoes landing page
The brief was to create a landing page for women's training shoes. But a quick survey revealed a surprising insight. Women weren't buying training shoes because they didn't see themselves as "training". In response, we tackled the page workout-first, categorizing shoes by activity and leading with educational copy and video to show how training shoes can step up any workout.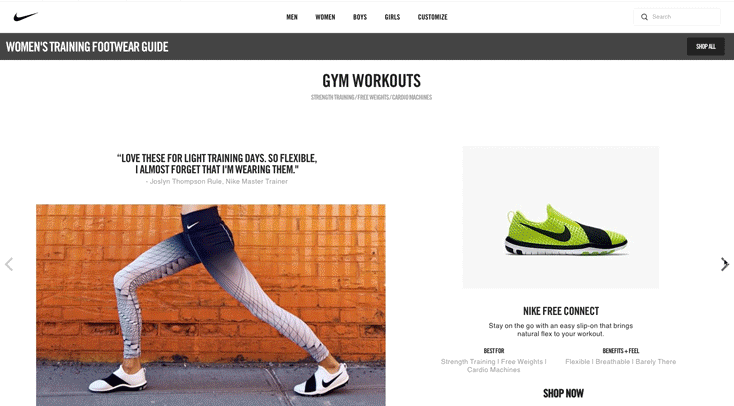 Reebok - Rally - Print & digital
Half magazine-half catalog, Reebok's Rally inspires female athletes with stories that combine fitness and style. I was brought on for Vol 2, the fall/winter issue. Striking a balance between branded and editorial, I wrote everything from bold headlines to behind-the-scenes product stories to a profile on Laure Manaudou, Reebok athlete and former Olympic swimmer.